Conduct of the Negotiations, Tenders, Sourcing, Purchasing and Procurement Activities
What do we offer?
Starting 2019, we led IT Procurement & Sourcing initiatives across EMEA and the globe, negotiated strategic IT Contracts, and conducted Contract Management and Vendor Management Strategies.
We offer Clients to outsource or partially delegate the third party engagement activities and issues related to Vendor Performance, Relations, Organizational Culture differences, and derived value at any stage of the contractual lifecycle.
What they say: people who worked with us
Sandugash has travelled around the world and brings a lot of experience from different organizations. This results in a lot of knowledge which she likes to share with the people around her.Dealing with highly changing environments she knows how to keep her head cool and keep oversight, while always being herself. She is a real gain to every team.
I have come to know Sandugash during our mutual employment at InterTrustGroup. I have yet to meet another procurement specialist with the same knowledge and relentless will to get to the bottom of things as Sandugash.
Sandugash has done an excellent job at Glencore Agriculture to help us establish our IT contracts portfolio as we separated the business from the holding company, so in quite a hectic environment. She was very professional, tough yet fair, and certainly a pleasure to work with. I loved working with Sandugash and wholeheartedly recommend her.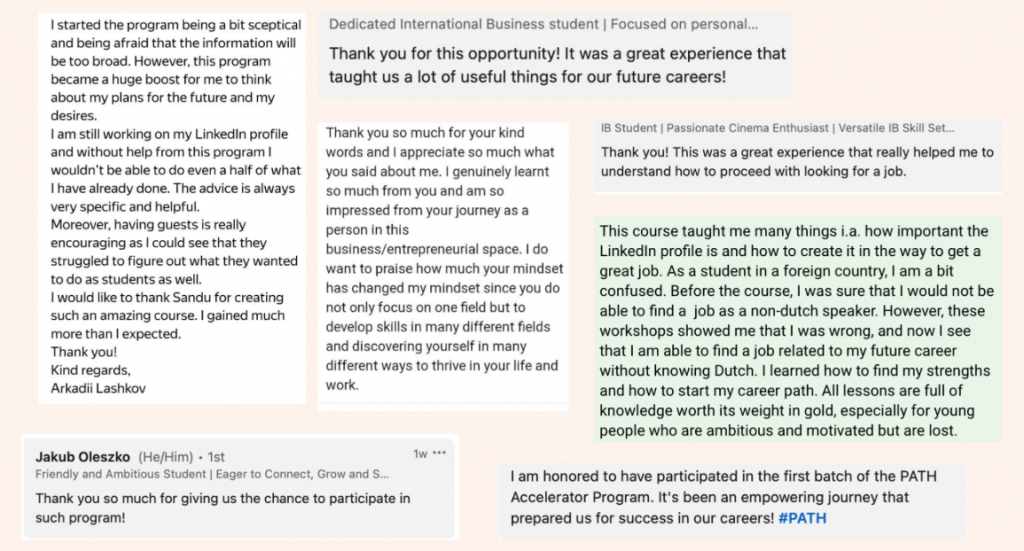 Sandugash assisted us during the submission phase of a proposal for a funded project, and we genuinely appreciate her invaluable guidance. Her dedication and insightful feedback on our proposal have been truly exceptional. I am incredibly grateful for her expertise and support, which have significantly influenced my professional growth and development.
We have had the privilege of participating in a high-quality mentoring experience with Sandugash. Her qualifications are truly impressive, supported by extensive expertise in this specialized field. We are deeply appreciative of the opportunity to collaborate with her and benefit from her guidance. Sandugash provided valuable insights and assistance in navigating the intricacies of contracts. Her advice is invaluable, and we hope to successfully implement it in our future contractual endeavors.
I wanted to thank you for the lessons and sessions we had. I am very thankful for all the effort you put in to help us and make it as personalized as possible. I felt like I was heard and understood and I believe this is the best we as students can have. I feel confident that following the steps you taught us we can start our professional career and find a suitable job for ourselves. I have never seen such a devoted lecturer and I wish you all the best in the future. Thank you!!!